30 Beautiful Restaurant Websites to activate your taste buds!
With this new digital age, a restaurant's website is often the first experience of a person with the place. The objective of a restaurateur is to get the people acquainted with the essence of the restaurant and also tempt them to visit the place. We scoured the depths of the vast, endless internet to get you the very best restaurant websites to be inspired by, learn from or simply stare at for hours. Here are some incredibly designed restaurant websites that had us hooked and inspired at the same time.
This fancy and enchanting website starts off with an easy-to-access reservation option and an array of varieties on the Menu option. Here's a treat for art lovers to access artworks by various artists exhibited on their walls. Also, the fact that this mesmerizing page is a WordPress Restaurant website deserves a special mention.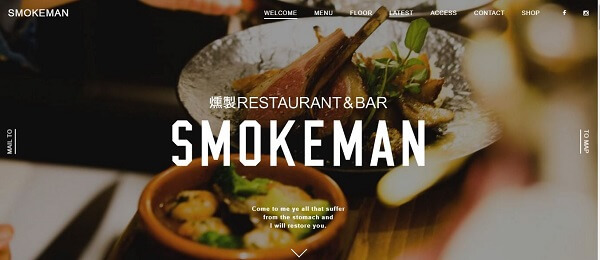 Sophistication at its best, this website is completely what it should be about – food. With deliciously presented pictures of food and a neat layout, this website is sure to get your appetite running.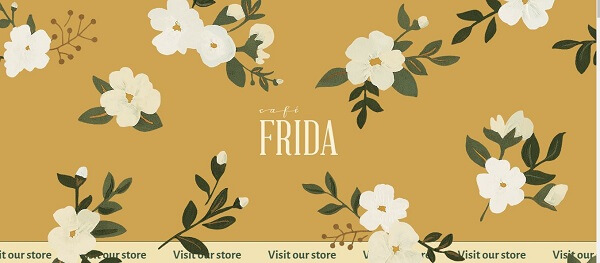 A quintessential French Cafe with an elegantly designed website, superbly complementing its theme! Explore their site to be mesmerized by the use of different layouts to highlight various sections, while the ever-subtle colour palette keeps it interesting.
This well illustrated and interactive website of Sour Sally surely does everything right to grab the attention of all age-groups. Treat yourselves and your loved ones here for premium frozen yogurt.
An immaculate layout with the perfect focus on food and its making – everything you need for in a restaurant's website! Bonus points to them for tucking in the mouth-watering video of preparing steak, sure to set your taste-buds going.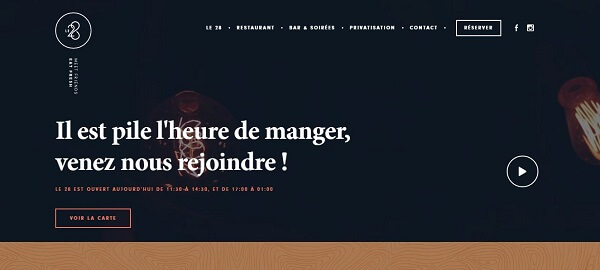 A subtle colour scheme and elegant transitions add a certain kind of panache to the whole look and feel of the website. Explore the short-length videos inserted in different sections of the site, enabling it to be interactive and fun to be visited more than once.
This site with its quirky content and the friendly hand drawn design version stands out from most of the restaurant websites. It is comfortably pulled off to possibly leave you feeling personally connected to the restaurant and its concept. To keep your boredom at bay, this website adds a fascinating feature – the game of noughts and crosses! with an even interesting theme of Men and Muffins. We only wish if the website could be more responsive while we explore its many creative arenas.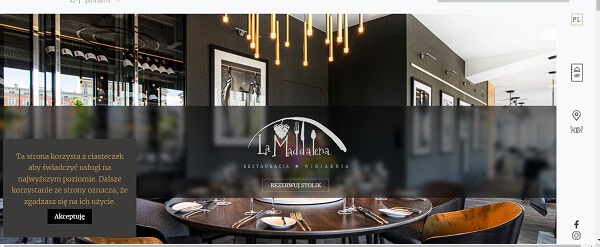 This site is an example of what good photography can do to elevate the user experience. Neat layout with good use of pictures, make this website and this place a worthwhile visit. Scroll down for a detailed Street View of the interiors of the restaurant which this unique restaurant website, in particular, offers.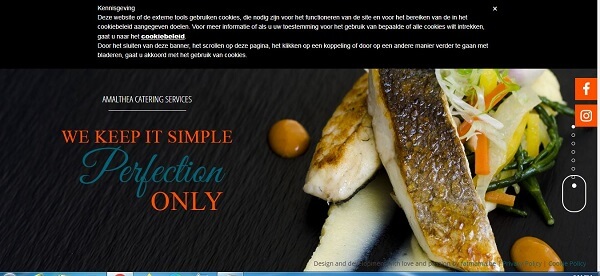 This website for catering services is a sensory delight. The excellent amalgamation of great pictures, dark background and some really cool transitions engage you at every step. Check them out for some great insights on using quality food photography in website design.
An upscale modernist vibe is  depicted by this website with the right use of their photography and understated use of design. Their use of full screen photography and apt titles grabs your attention in the right way. 'The Family' section does an amazing job of giving an insight into the captivating family history along with its beautiful portraits.
You wouldn't resist visiting this restaurant for its inexplicably presented ambience, giving you a sense of comfort right away. Every bit about this website is a visual treat. Just scroll down the site slowly to let its effects amaze you. Do not miss checking out the menu for its brilliant use of photography mixed with illustrations. This amazing restaurant website is created with WordPress.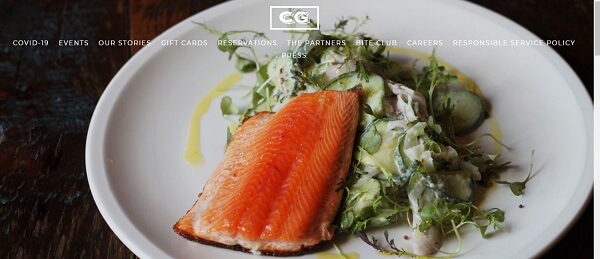 One look at this website is sure to make you go hungry for food; a clean and polished layout gets to the point quickly.  Their 'our stories' page   gives you an insight about their journey in the food industry.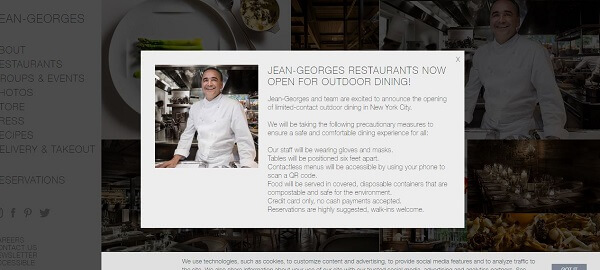 The name of the restaurant goes by the name of its talented Chef.  It's the main site for the display of all its branches. The site does it perfectly without being overwhelming. Also, they have a recipe section exhibiting many of the chef's famous dishes! Bon Apetit!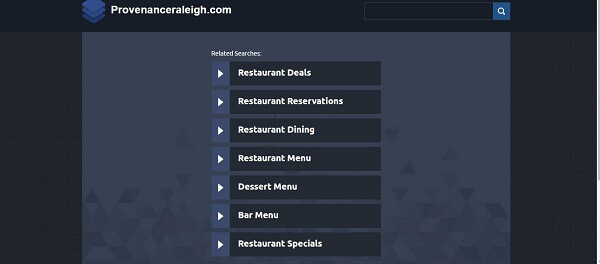 This restaurant as depicted through its website works towards serving food made of the freshest of ingredients right from the farms. The bright and fresh colours used on the main page of its site reflect this perfectly with the use of photographs consisting of not only the food but also their farming experience. This is another site which beautifully integrates photography into the website design.
A warm laid back feel is generated by this website for Paddock which is perfect for this Cafe' that provides fresh and tasty gourmet food.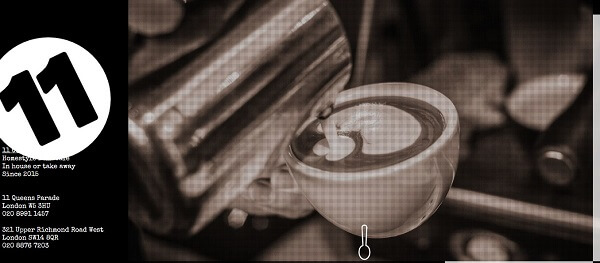 A friendly neighbourhood coffee shop dealing with food and freshly brewed coffee. They have a rustic feel to their website with a good display of photographs of everyday life. Also they have their Instagram and Twitter feed integrated which gets updated regularly for easy access.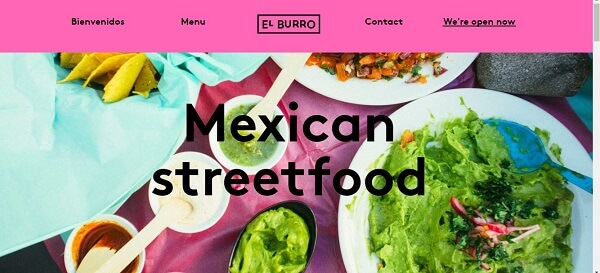 The picture of authentic Mexican delicacies showcasing vibrant colours sure is appetizing. The simple and elegant display of the menu is easy to read and a delight to look at. A captivating way of presenting is adopted by animated scrolling of the website as the tabs are explored. This one-of-its-kind is developed with Craft CMS.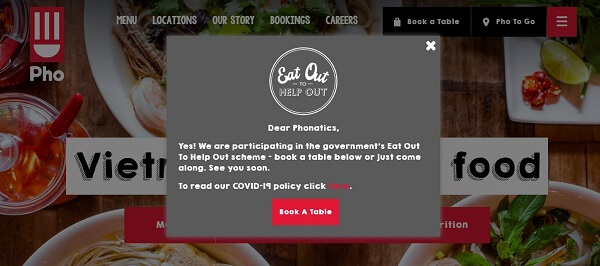 Pho Cafe manages to combine illustration and photography seamlessly. They have an understated colour template which combines with vibrant photos and videos to give the users a wonderful experience. Make sure you look at their blogs for some interesting reads.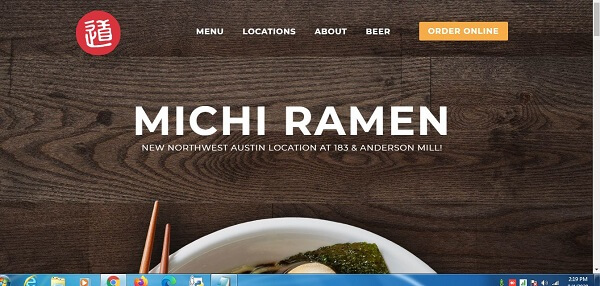 A site that is all about Ramen. They use a combination of bold and handwritten fonts to balance the pictures and the illustrations used in the site without making it too loud. The focus is on the food and is bound to have you craving for a hot bowl of Ramen.

The site has you hooked with its initial display of the table top dining setup. The clean transitions and pictorial display is very eye-pleasing. This restaurant website has sought to use the colour-scheme of its restaurant interiors for its extended background, clearly embellishing it and adding to its glory.
The simplistic yet modern design has a very elegant feeling to it. The grey undertones of the background perfectly balance out the vibrant display of the dishes.
This fast food joint's site is all about the journey of KFC through all these years. The colour combination of their logo is consistently spread throughout the site. Right at the top is a simple display of their menu. They also have the facility to track and get information about all their stores.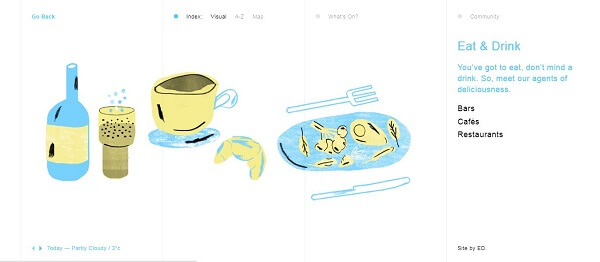 New Acton is a listing website wherein this part provides a listing of bars, cafes and restaurants. Click on the wine bottle for bar, coffee cup for coffee and so on. The changing of the graphic colours based on the website forecast as you click on the tiny lower buttons is an added innovative feature. A non-conventional layout that this restaurant website undertakes is what makes it mentionable . Move your cursor through sections for an interactive experience. The warm colours and the hand-drawn effects give the site a different touch and makes it very personable.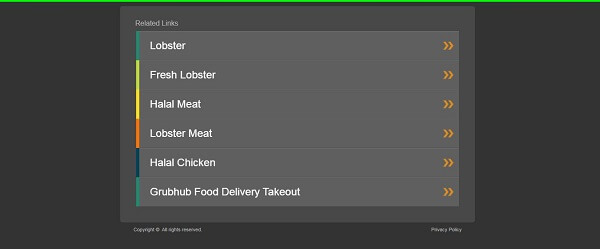 Clean colours and well shot photographs is what brings this site together. What we liked even more about this site is the content, it is understated yet gripping to hold your attention. They have the reserve button right on top so that you don't miss it.
25. Farmer's Market Kitchen
This easy to navigate, one pager site is all about making your dining decisions easier! Visit this site, drool over the dishes and feel the power of the menu take you over. The inclusion of call-to-action feature at the end of each page makes reservations for its variety of events a very accessible option.
The block representation of the ambience, food and its services makes it a desirable place to want you to satisfy your taste buds, right here. The various designs including the diagonal layout is an enviable way of unfolding the contents on each of the four blocks.
From the unique mascot logo, bold heading and bright background to just two tabs, the website packs a lot of personality.  Menu can be directly downloaded from the site and the page has an order now button for easy delivery and pick up.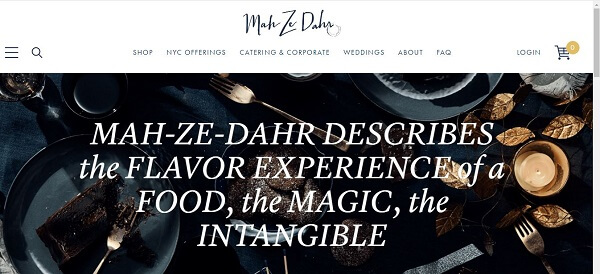 This e-commerce website does know the effect of good photography and are not afraid to use it!  The raw and bold photography combined with the elegantly crafted content, makes this a visually treating website.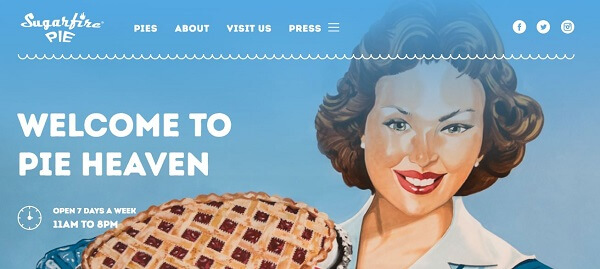 Like pie, being all about diners and old-school cooking, come on at this site and get transported to the vintage era. This fully illustrated website has a wonderful interface and with its mouse hover effects and popping up of tabs, you will for sure end up playing with the different effects they have at every step! This Sugarfire Pie website is created with WordPress restaurant website.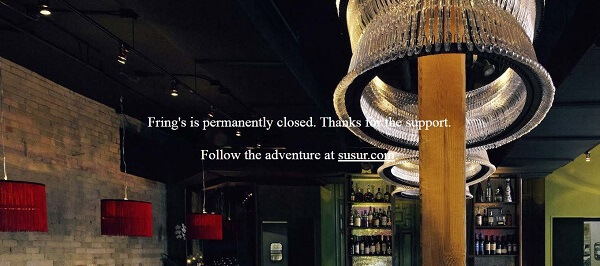 One thing this website spells out is elegance. Right from their craftily designed menu to their cleverly shot photograph of the spotless restaurant, this no-nonsense website has it all figured out spot on. Reservation on Fring's is made with OpenTable. This is another restaurant website made with WordPress.
Now that you are done drooling over these sites, we hope that you have been inspired enough to get the ideas flowing for your own restaurant website. Let us know of your favourite restaurant website and we shall have the pleasure to treat our eyes too. Sources: